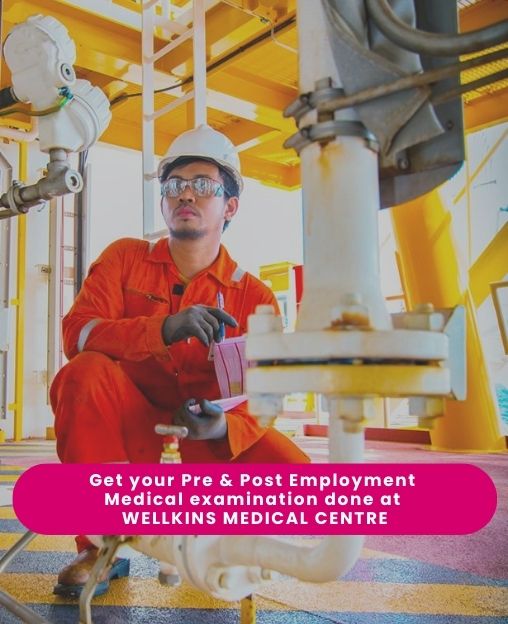 OEUK Certified Doctor in Qatar
Your Trusted OEUK-Certified Fit-to-Work Medical Provider in Qatar!
Your search ends here for an OEUK-certified doctor to perform your fit-to-work medical examination in Qatar! Wellkins is the ultimate choice for OEUK-certified medical examinations in Qatar. Our team of skilled and certified doctors is dedicated to providing thorough fit-to-work medicals. Specializing in pre-employment Medical Fitness certificates for Qatar Petroleum (QP) & Qatar Gas (QG) contractors, we cater to both onshore and offshore needs. Trust Wellkins for your comprehensive medical examination requirements.
At Wellkins, we take pride in being one of the most recognized institutions for OGUK medical examinations in the state of Qatar. Our reputation is built on our expertise and commitment to ensuring the health and safety of individuals working in the oil and gas industry. With over two decades of experience, we have served multiple establishments with top-notch medical examinations, making us a trusted choice for fit-to-work certifications.
Our Services
We offer a comprehensive range of medical examinations tailored to meet various industry requirements:
Onshore Medicals: Ensuring your fitness for onshore work assignments.
Offshore Medicals: Meeting the rigorous standards for offshore employment.
Radiation Medicals: Specialized examinations for individuals working with radiation.
Work at Height Medicals: Certifying your fitness for jobs involving working at height.
Fit-to-Work Certifications: We also provide fit-to-work medical certifications for travelers, drivers, food handlers, and more.
Compliance with Oil & Gas Regulations
Oil & Gas mandates regular medical examinations for individuals employed offshore. At Wellkins, we ensure that you are scrutinized periodically and categorized as medically fit to work in offshore locations, in strict adherence to industry regulations.
Book Your Fit-to-Work Medical Now!
Don't compromise on your health and safety. Book your fit-to-work medical examination with Wellkins today and experience professional, reliable, and efficient services. Our OGUK-certified doctors are here to ensure you meet all the necessary medical requirements for your offshore and onshore assignments.
Contact Us
Ready to book your fit-to-work medical? Contact us now to schedule your appointment:
Phone: +974 3019 3301
Email: rejil@dsmhealthcare.com
Address: WELLKINS Medical Centre, Near Ramada Signal, Doha